France School Hockey Tours
France is an ideal destination for school hockey tours with such a broad range of opposition.
Hockey is played all over France with lots of junior male and female teams. It is full of culture and captivating history, giving you some amazing excursions. Perhaps work off some of that delicious French cuisine and climb the Eiffel Tower.
Your France School Hockey Tours teams will enjoy:
Competitive matches against local opposition
High class equipment
Excellent sporting facilities
Action-packed itinerary
France School Hockey Tours
Duration: 7 days
Board: Full board
Passengers: 40
Free Staff Places: 4
Accommodation
Excursions & Inclusions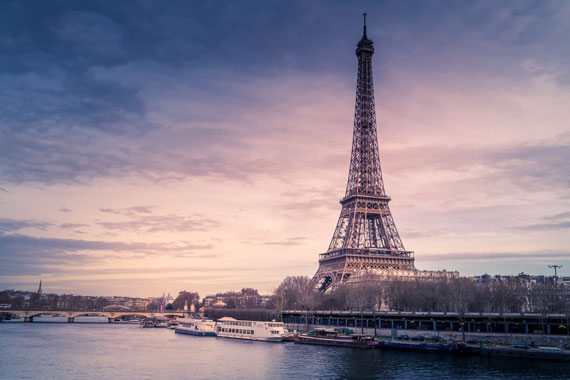 Paris City Tour, Visit to Stadte de France, Eiffel Tower, Cruise on River Seine
Where it's held
Paris
Enjoy the nation's capital and all that it has to offer from the Champs Elysees, the Eiffel Tower and the Seine.
Sample Itinerary
for France School Hockey Tours
Your coach will depart from school and travel to Dover where you will cross the channel to Calais and then on to Châtenay-Malabry, The accommodation is situated near to Paris making it ideal for visiting groups.End the day with a quiz night.
Training will be done in the morning just a few metres away at the onsite facilities followed by a fixture in the afternoon. The French teams enjoy hosting a social occasion after the match which provides a great opportunity to mix together and discuss the game. Round off the evening with a movie night.
Today set off into Paris. You can opt to have a tour of the Stade de France the country's largest stadium, Make the most of your day by visiting the many famous and historic sites this capital city like the Eiffel Tower. You may decide on a tour down the Seine by Bateaux-Mouches.
This morning begins with a training session before a match in the afternoon. On the final night it has become a tradition for touring teams to hold an awards ceremony to decide on the player of the tour, most goals etc.
Unfortunately all good things come to an end and today you return to the UK. Your group will set off after breakfast for the coach journey home. The tour officially ends when you get back to the UK, but with a trip this great we are sure that it will live long in the memory