Sri Lanka School Rugby Tours
Sri Lanka School Rugby Tours – play rugby in a tropical island environment.
Sri Lanka's colonial roots means that rugby is well established and popular, in actual fact rugby in Sri Lanka dates back to 1879, making it the second-oldest rugby union playing nation in the world!
We offer exciting and life changing rugby trips tailor-made to your groups needs.
On Sri Lanka School Rugby Tours your team will enjoy:
Vast and beautiful landscapes steeped in history and culture
Broad range of Hotel Accommodation
Friendly and competitive local competition
Professional Sporting Facilities
Once in a lifetime experience
Excellent value for money
With all this heritage it is no wonder that Sri Lankan clubs relish the opportunity to play against touring sides and these matches carry a huge profile both in the club and with the community at large… so expect a major welcome!
Rugby Tours to Sri Lanka: The Rugby Season
The main rugby season in Sri Lanka is from May until the end of September but its temperate climate means that it is still possible to tour outside of these dates should you wish. Average temperatures during July and August are around 30 degrees – Enjoy!
Sporting Combinations
Sri Lanka is a sporting paradise so if you would like to combine tours and include other sports then there are plenty of opportunities for hockey, netball and football and of course cricket.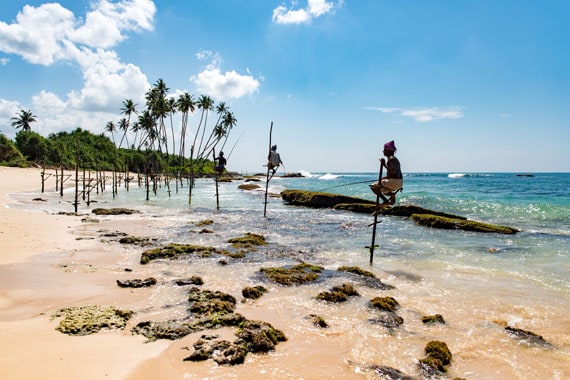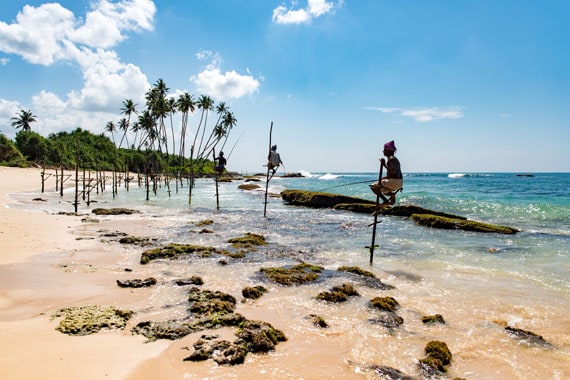 Sri Lanka School Rugby Tours
Duration: 8 days 6 nights (+1 night air travel)
Board: Full
Passengers: 20
Free Staff Places: 2
Accommodation
Excursions & Inclusions
Various options available including visits to an Elephant Orphanage and Yala National park
Where it's held
Sri Lanka
Stunning is the only word to use when describing Sri Lanka and touring teams will get to enjoy some exotic beaches as well as stunning mountain scenery. The options to enjoy this beautiful island seem endless, the National Parks are magnificent and are amongst the best places in Asia to see wildlife. To say that these visits are larger than life just do not describe the interaction with elephants, leopards, monkey's and a whole host of other species that inhabit this region. Then again there are the majestic tea plantations that are a must… and then there is the surfing or the temples the list goes on.
Sample Itinerary
for Sri Lanka School Rugby Tours
Depart from UK airport and travel overnight to Bandaranayke International Airport Colombo. On arrival you will be met by a member of the Activ4 Sri Lankan team who will assist with the coach transfer and check in at your accommodation in Wellawatta. This evening you will have dinner and then settle in to the hotel after your journey.
After breakfast this morning the tour gets underway in earnest as you are taken by coach to the training facility for a coaching session. After lunch your squad will get a chance to relax and prepare for your first tour match against a local school team. Tonight your group can get together for a quiz night.
Enjoy another day of Rugby with another local team. . Fixtures are often the highlight of the tour and clubs are always delighted to play British sides and offer a friendly welcome and a competitive game. Following all the action and excitement you will be more than ready to sit down and enjoy your evening meal.
This morning your party will depart for a tour of Colombo City followed by an ever popular opportunity for some serious shopping. Colombo is a bustling city and a hopping-off point for beaches in the island nation's south. This evening will see another game against Sri Lankan opposition and following this your party will return to the hotel for dinner.
This morning have a training session focusing on developing and improving the techniques from your fixtures earlier on in the tour. During the afternoon you may take a recovery session back at the hotel swimming pool or if the beach is for you then head straight over! Dinner will be taken in the hotel following the day's training session.
A leisurely breakfast is taken this morning and some relaxation before setting off for today's fixtures. There are areas within the hotel that can be set aside for team talks or tactical discussions prior to any of the tour fixtures. Dinner will be taken in the hotel following the day's tour fixtures.
After breakfast you will head to the training ground for your final training session. This afternoon can be spent by the pool before setting off for this evening's fixture and return triumphant (hopefully) for your end of tour dinner. On the final night it has become a tradition for touring teams to hold an awards ceremony.
Sadly its departure day, after breakfast check out of the rooms and according to your flight plan to the UK you will be transferred to Bandaranayke Airport to embark on the journey home. All good things must come to an end but the sights and sound of Sri Lanka and the people you have met will live long in the memory.