France School Football Tours
France School Football Tours are based at CDFAS – a national training centre purposely built to encourage high level sports development.
Throughout the season, we can design best value, tailor-made French football experiences that match the standard of competition that you require.
Your France School Football Tours teams will enjoy:
Competitive fixtures against well suited local teams
Fantastic facilities for training sessions
Tailor Made School Football Tours to France
Excellent hotel accommodation
France School Football Tours
Duration: 7 days
Board: Full board
Passengers: 40
Free Staff Places: 4
Accommodation
Excursions & Inclusions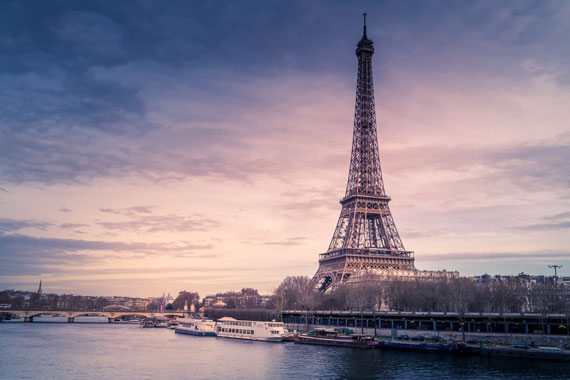 Paris City Tour, Visit to Stadte de France, Eiffel Tower, Cruise on River Seine
Where it's held
Paris
Enjoy the nation's capital and all that it has to offer from the Champs Elysees, the Eiffel Tower and the Seine.
Sample Itinerary
for France School Football Tours
Your coach will depart from school and travel to Dover where you will cross the channel to Calais. On arrival your local Activ4 School Tours Representative will assist you with check in to ensure that there are no problems. There is a meeting room onsite where you can hold a variety of evening entertainments, starting with a quiz night.
Training will be done in the morning. Fixtures are usually played during the late afternoon or early evening with local teams. As with all Activ4 School Tours programmes, evening entertainments will be planned for your group and after the first of your fixtures many groups choose to round off the evening with a movie night.
Make the most of your day by visiting the many famous and historic sites this capital city has to offer with the Eiffel Tower being top of the list! You may decide on a tour down the Seine by Bateaux-Mouches. The crowds will have gone down by the time evening comes around and there is something magical about 'The Tower' by night.
Back to sport this morning with a training session where you can focus on developing and improving the techniques to prepare for your fixtures later on in the day. On the final night it has become a tradition for touring teams to hold an awards ceremony to decide on the player of the tour.
Unfortunately all good things come to an end and today you return to the UK. Your group will set off after breakfast for the coach journey home. The tour officially ends when you get back to the UK, but with a trip this great we are sure that it will live long in the memory…