France School Rugby Tours
France School Rugby Tours, based at CDFAS – a national training centre purposely built to encourage high level sports development.
With such a broad range of opposition, France is an ideal destination for school rugby tours so why not renew the rivalry with the 'Old Enemy'.
Your France School Rugby Tours teams will enjoy:
Competitive matches against local opposition
High class equipment
Excellent sporting facilities
Proximity to Paris and its landmark attractions
Action-packed itinerary
Receive coaching from Super 14 clubs
Take your France school rugby tours to another level… and have coaching sessions at Super 14 clubs. Work alongside academy players and see for yourself what the game looks like at the highest level by watching the stars train. Touring groups taking part in this programme can choose to play Academy teams or local teams or even a combination of the two and why not enjoy Super 14 match tickets (based on availability) and a stadium tour!
France School Rugby Tours
Duration: 7 days
Board: Full board
Passengers: 40
Free Staff Places: 4
Accommodation
Excursions & Inclusions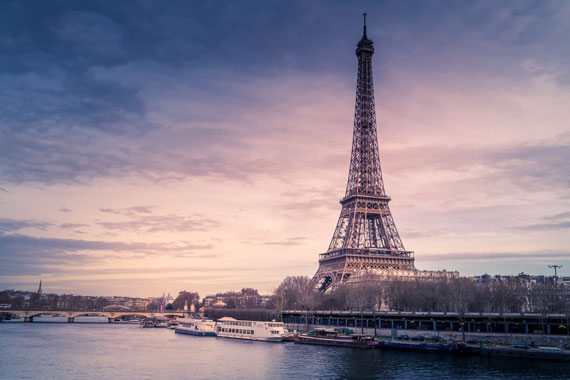 Paris City Tour, Visit to Stadte de France, Eiffel Tower, Cruise on River Seine
Where it's held
Paris
Super 14 tours can be based around a number of clubs throughout France, a popular option being  Paris. Enjoy the nations capital and all that it has to offer from the Champs Elysees, the Eiffel Tower and the Seine whilst rugby groups will want to see the Parc des Princes.
Sample Itinerary
for France School Rugby Tours
Your coach will depart from school and travel to Dover where you will cross the channel and onwards to CDFAS which includes fantastic sporting facilities such as indoor and outdoor athletics stadia, football, rugby pitches, and 'on-site' accommodation. After checking in to the centre and enjoying the buffet style cuisine there are numerous options available for evening entertainment starting with a quiz night.
After starting with a buffet breakfast, training can begin at the onsite facilities. Followed by a fixture against a local team in the Afternoon, the French provide a friendly yet competitive fixture making it a social occasion. After a tough days work settle down to a movie night in the evening.
A day in Paris begins with a guided tour around the country's largest stadium, Stade de France. Make the most of your day by visiting the many famous and historic sites this capital city has to offer with the Eiffel Tower being top of the list!
Back to sport this morning with a training session where you can focus on developing and improving the techniques from your fixture earlier on in the tour and prepare for your fixtures later on in the day. On the final night it has become a tradition for touring teams to hold an awards ceremony.
Unfortunately all good things come to an end and today you return to the UK. Your group will set off after breakfast for the coach journey home. The tour officially ends when you get back to the UK, but with a trip this great they will never forget it.